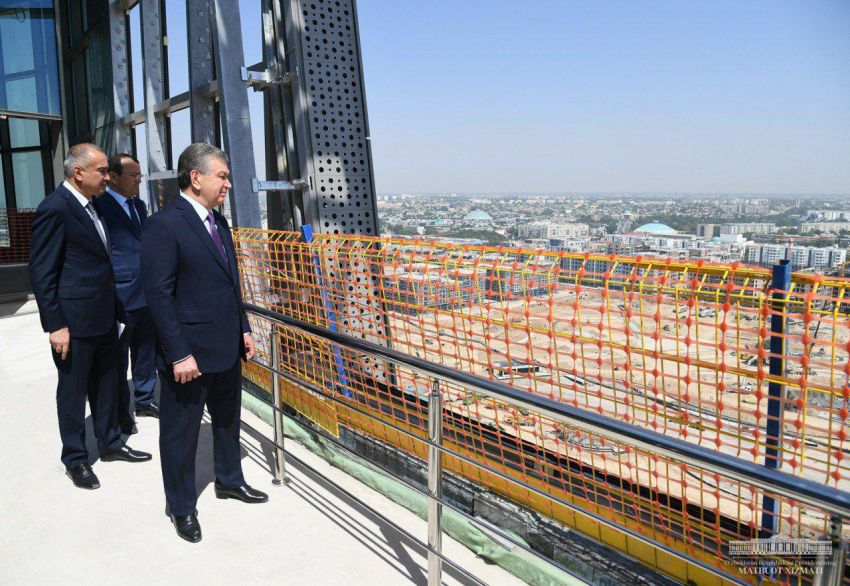 On June 25, President of the Republic of Uzbekistan Shavkat Mirziyoyev visited the construction site of Tashkent City.

This international business center is being built with division into eight lots. Thus far, ground works in the amount of 7 million cubic meters have been completed, the foundations of more than 50 buildings have been laid. Today, concrete frames and supporting structures are being installed, engineering networks laid.
In the area of the fifth lot, underway is the construction of Congress Hall and Hilton Hotel. The installation of reinforced concrete and metal structures have been completed, roofing works are in progress, so are electrical, internal finishing and mechanical ones.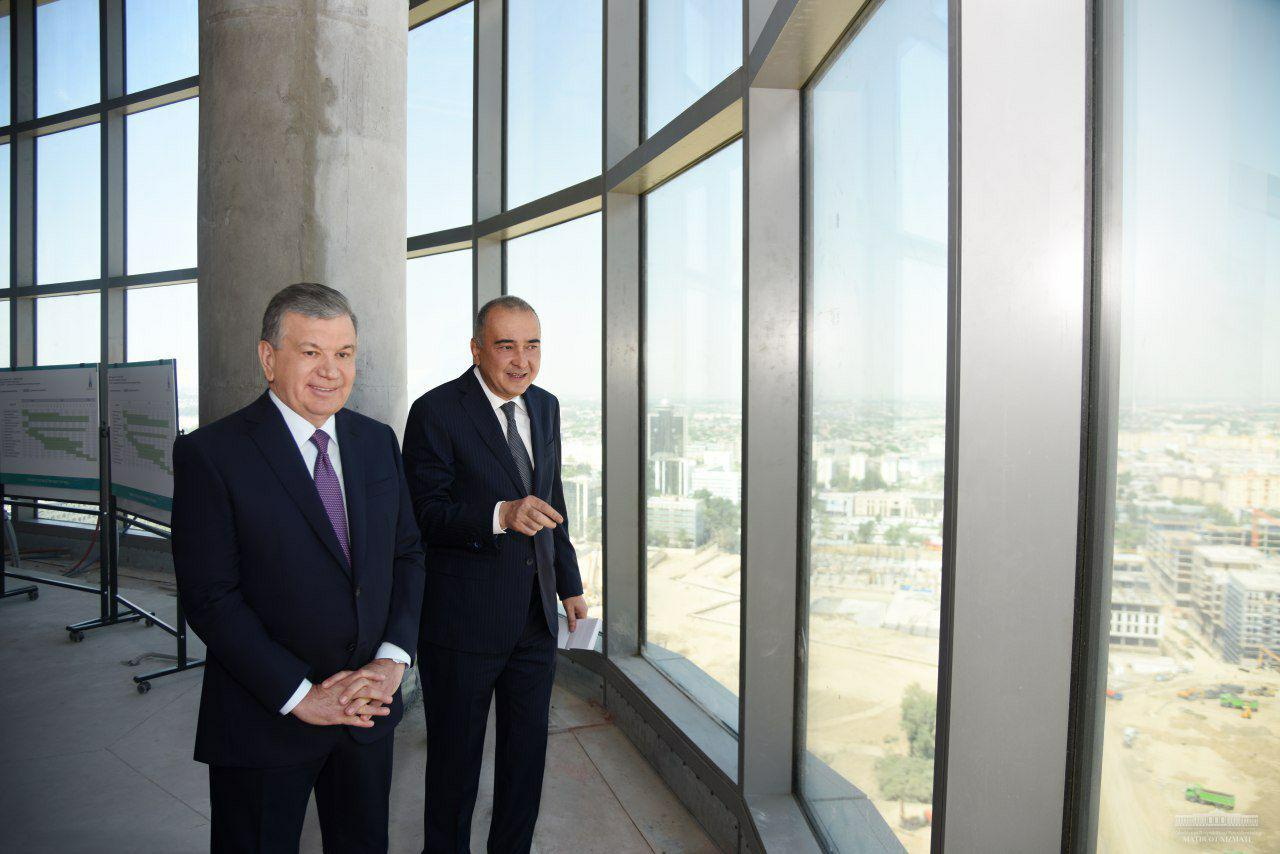 The head of state was briefed about the course of execution of directives voiced by him during previous visits. In the majestic building of the Congress Hall, conditions are created for organizing international events of any format, with an eye to state-of-the-art achievements. The venue will be able to play host to major international summits, along with bilateral meetings and talks. Amenities will be delivered for representatives of numerous delegations, media workers, service personnel.
The President also visited the five-star 21-storeyed Hilton Hotel being erected next to the Congress Hall. Here, Shavkat Mirziyoyev talked to local and foreign investors.
The head of state gave instructions for organizing high-level services at the Congress Hall and the hotel, delivering extensive conditions and comfort for locals and foreign tourists in a park being created in Tashkent City.