On the morning of August 1, President of the Republic of Uzbekistan Shavkat Mirziyoyev arrived in the Palace of Independence in Minsk.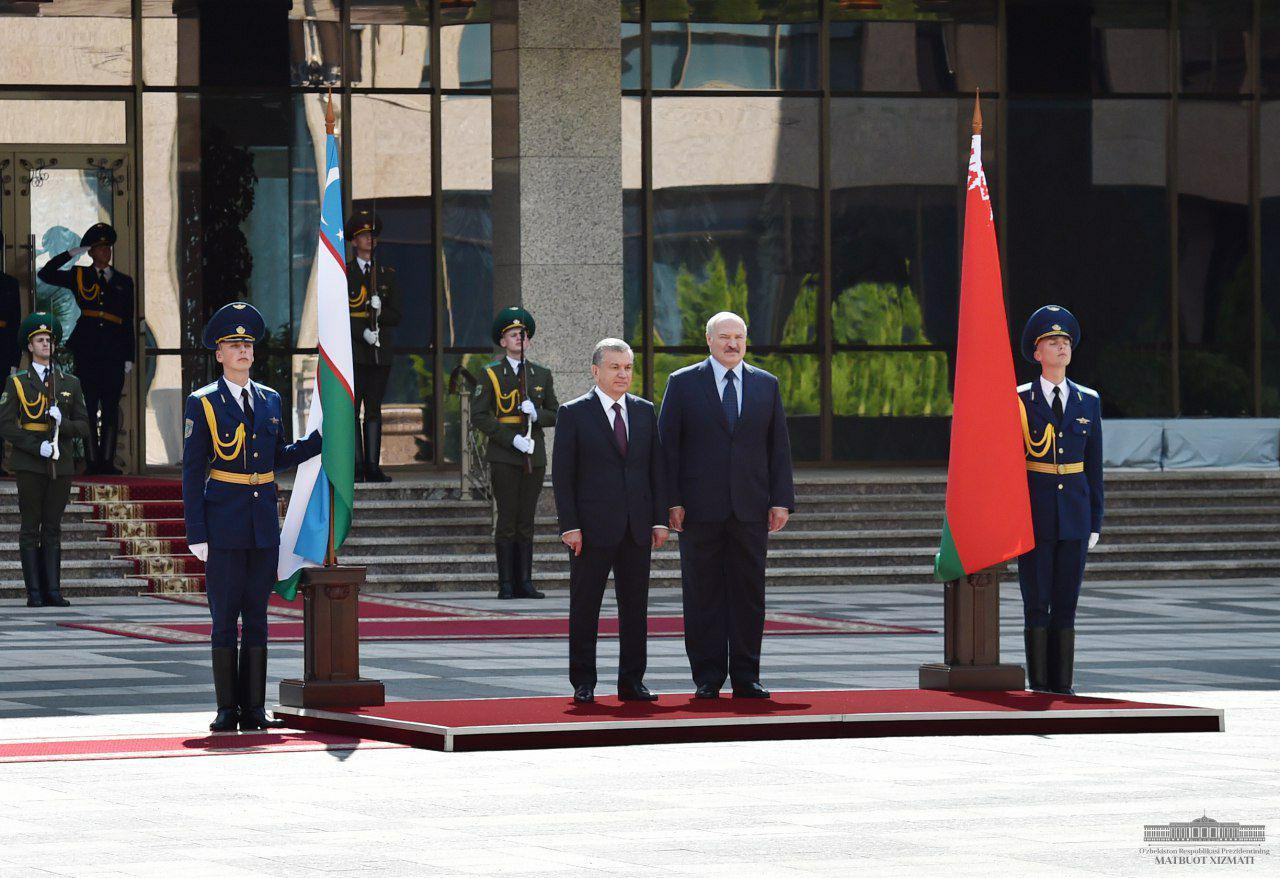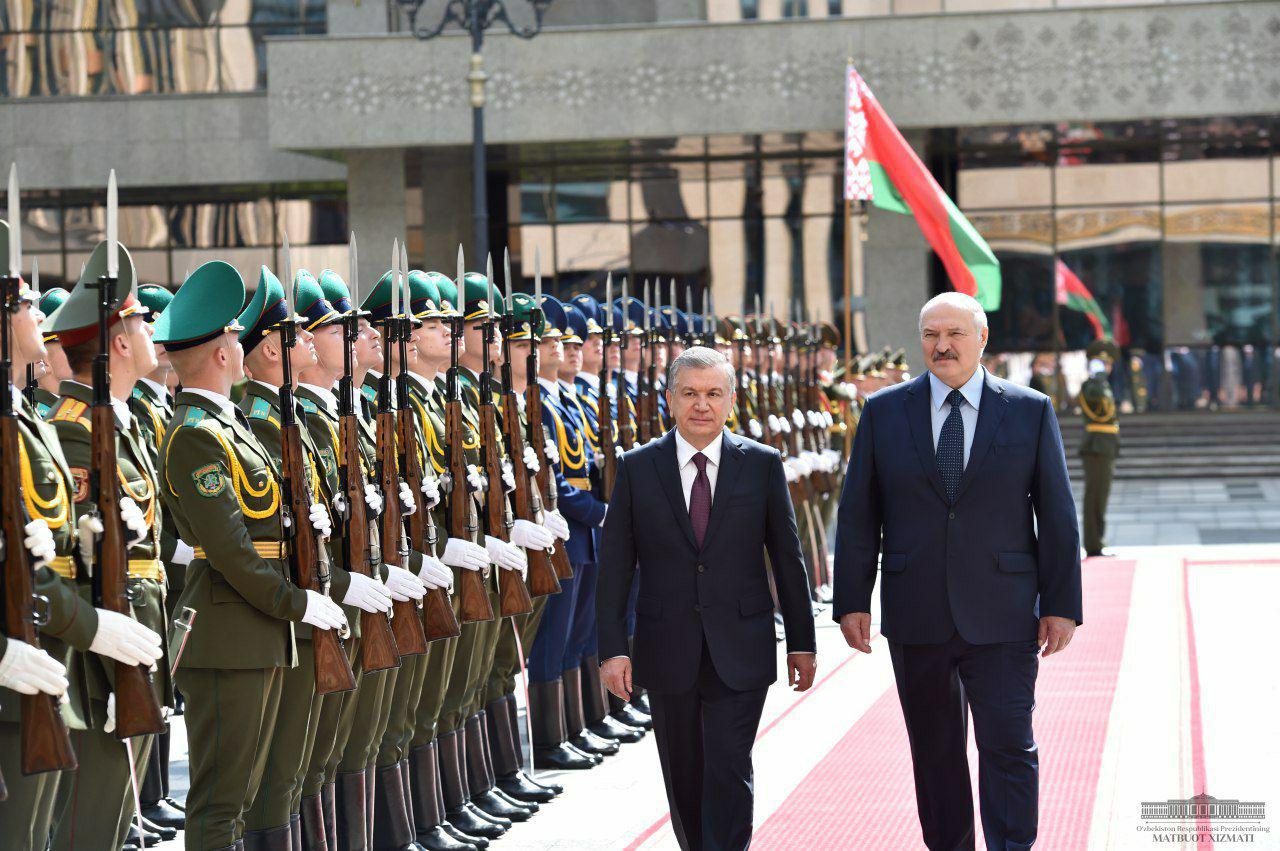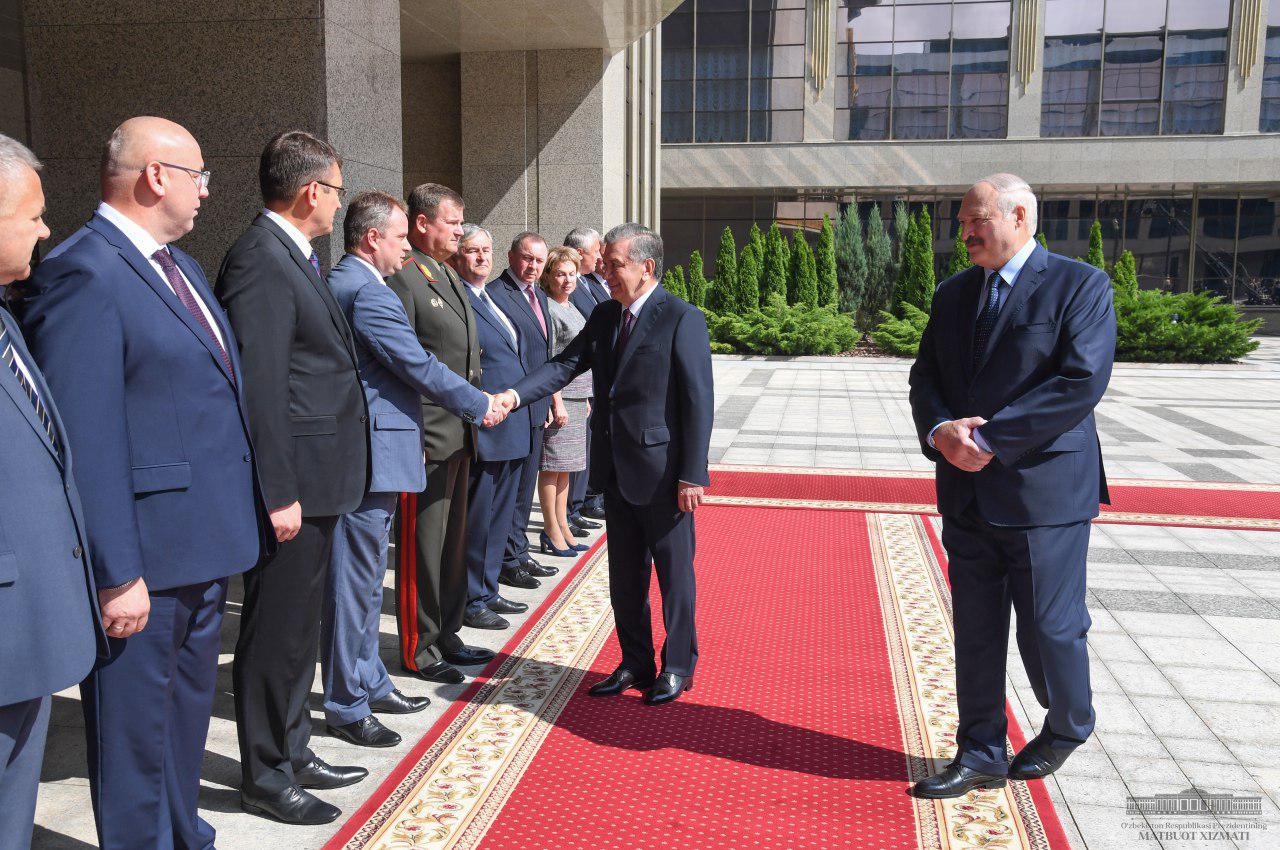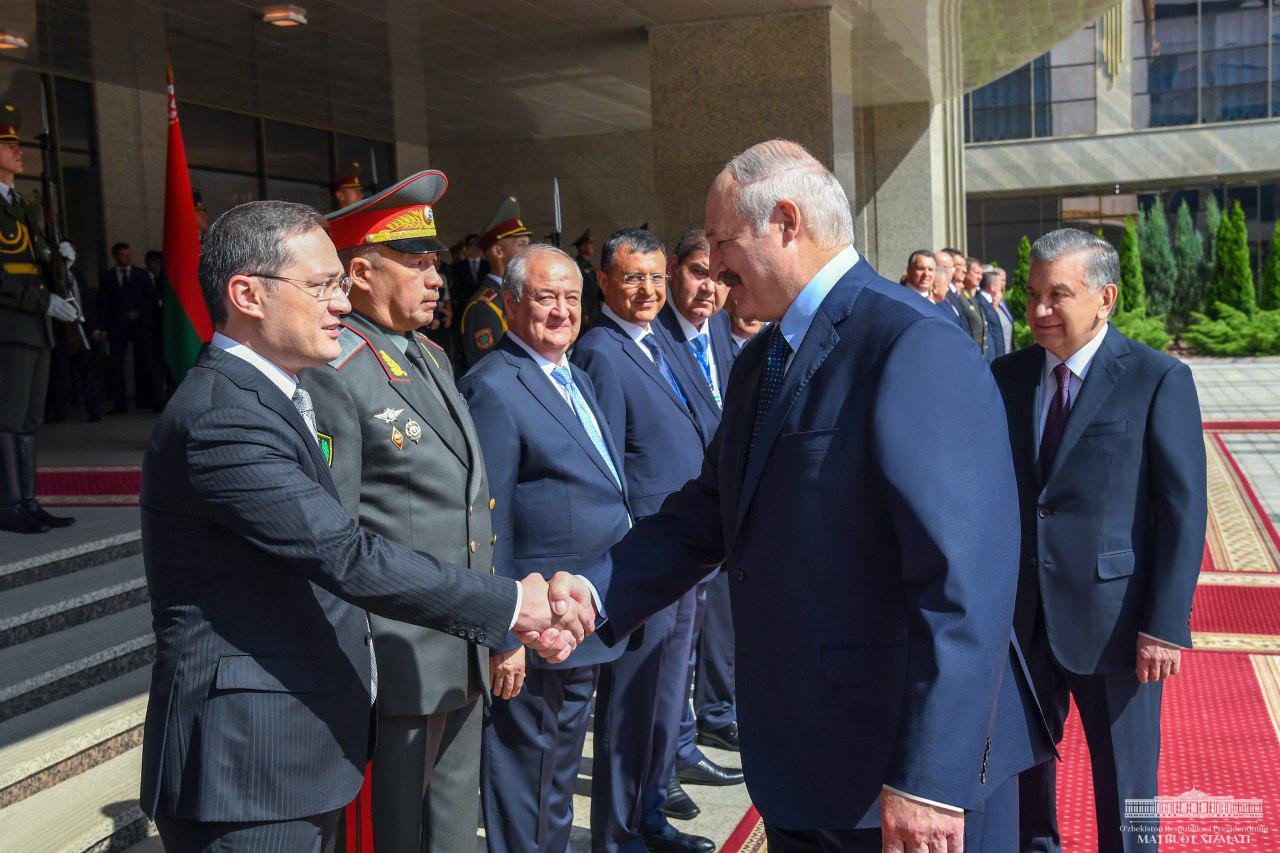 The ceremony of the official meeting of the distinguished guest took place here. Then the Presidents held talks in a narrow circle.
Alexander Lukashenko greeted the head of our state on his visit to Belarus and emphasized the significance of this event.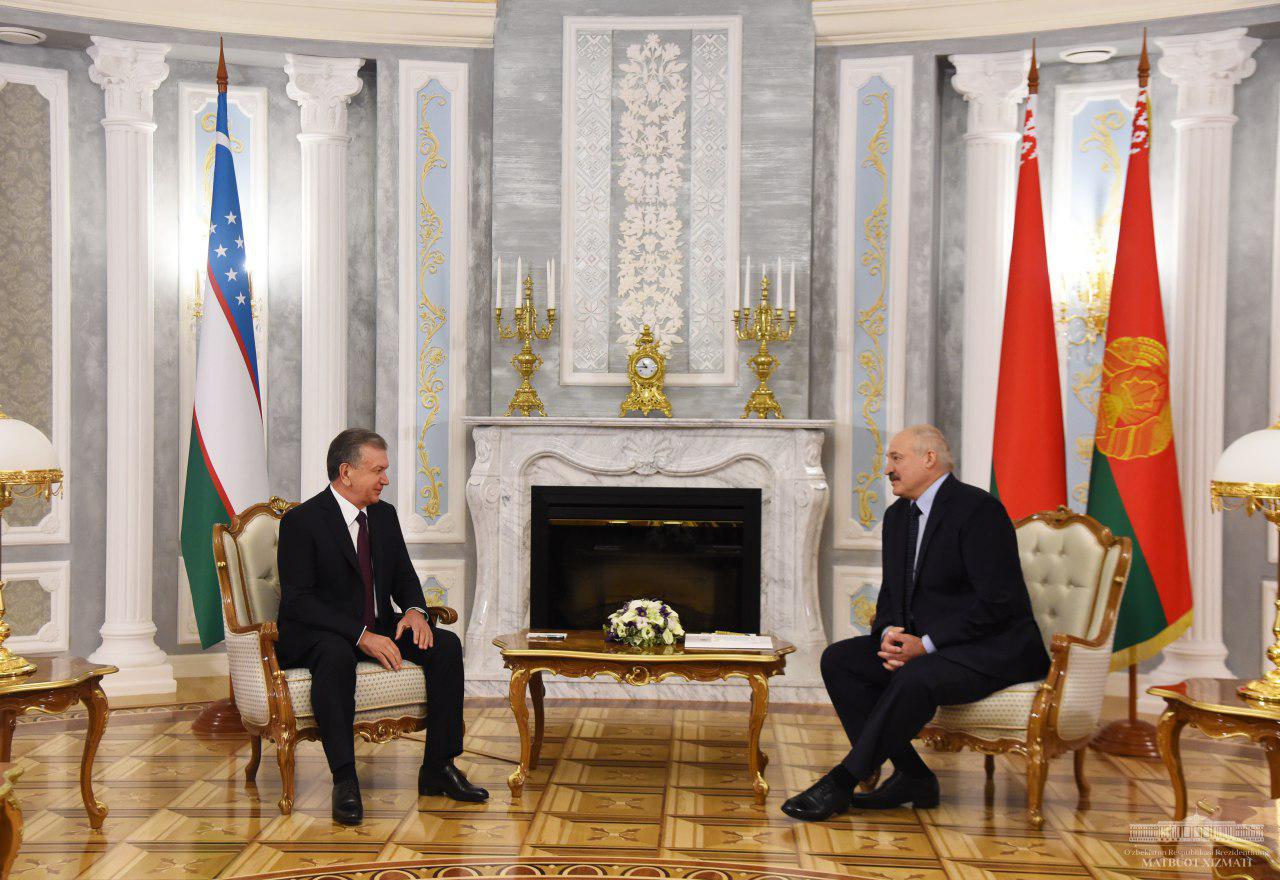 "Over the past two years, you and I have completely turned our relations around, and in fact re-created them. And during this time we have undertaken more than that had been done in all the previous 25 years. Thus far, the trade turnover between our two countries hardly meets the requirements of the time, and it is important to consistently increase it. Your initiative to connect our two nations' regions for cooperation is the gist of this visit. Mutual trips of the leaders of regions took place, exhibitions and days of culture have been organized. All this gives high meaning to Your visit to Belarus. The fact that the chiefs of regional administrations have concluded a mass of cooperation agreements is the pinnacle. Our mission was to open the ways [for interaction], and we did it," Alexander Lukashenko suggested.
Shavkat Mirziyoyev, in turn, expressed gratitude for the invitation and hospitality, noting in particular that Uzbekistan attaches priority significance to the enhancement of partnerships with Belarus.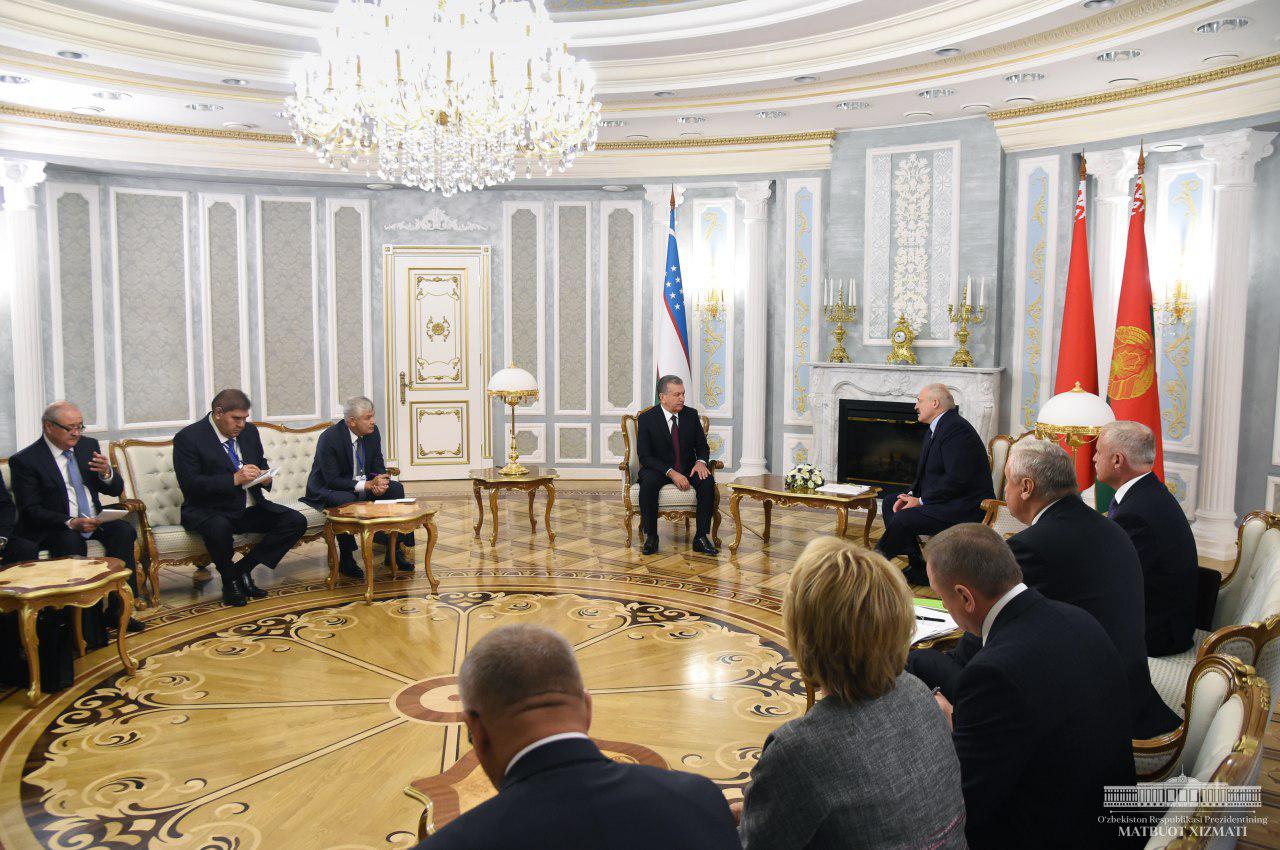 "Following Your historic visit to Uzbekistan, following our negotiations, the relations between the two countries got filled with new concrete substance along diverse areas of cooperation," Shavkat Mirziyoyev pointed out. "The outcomes are really tangible. A striking example of this is the establishment of fruitful interaction among the regions of our countries. We have created a good base for mutual exchanges. At all levels, there is shared desire to cooperate. Today, it is important that we analyze what has been achieved and jointly identify growth points where we can successfully work for the future".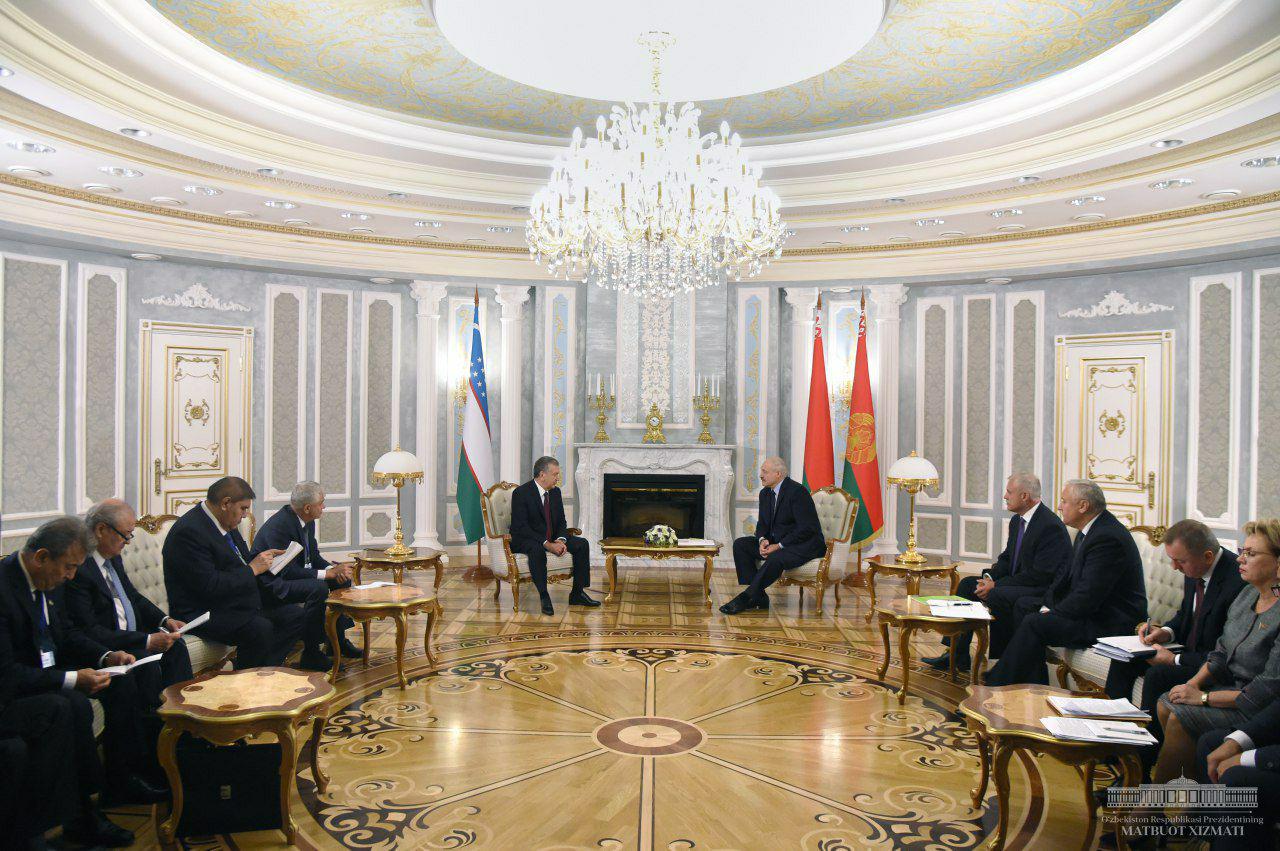 In recent years, the Uzbek-Belarusian relations have intensified considerably, an important basis for which are regular contacts between the leaders of the two countries. Promising areas of cooperation were identified during the meeting in Tashkent as well as talks within the frameworks of various international summits.
It was emphasized that the current visit is the first official visit of the President of the Republic of Uzbekistan to the Republic of Belarus in the history of bilateral relations.
Presidents Shavkat Mirziyoyev and Alexander Lukashenko discussed in detail the topical issues of interaction.
The heads of state paid special attention to the consolidation of cooperation in order to explore markets of third countries. They also deliberated on the prospects of cooperation between our country and the Eurasian Economic Union, taking into account the experience of Belarusian partners.
The two leaders exchanged views on pressing international and regional issues.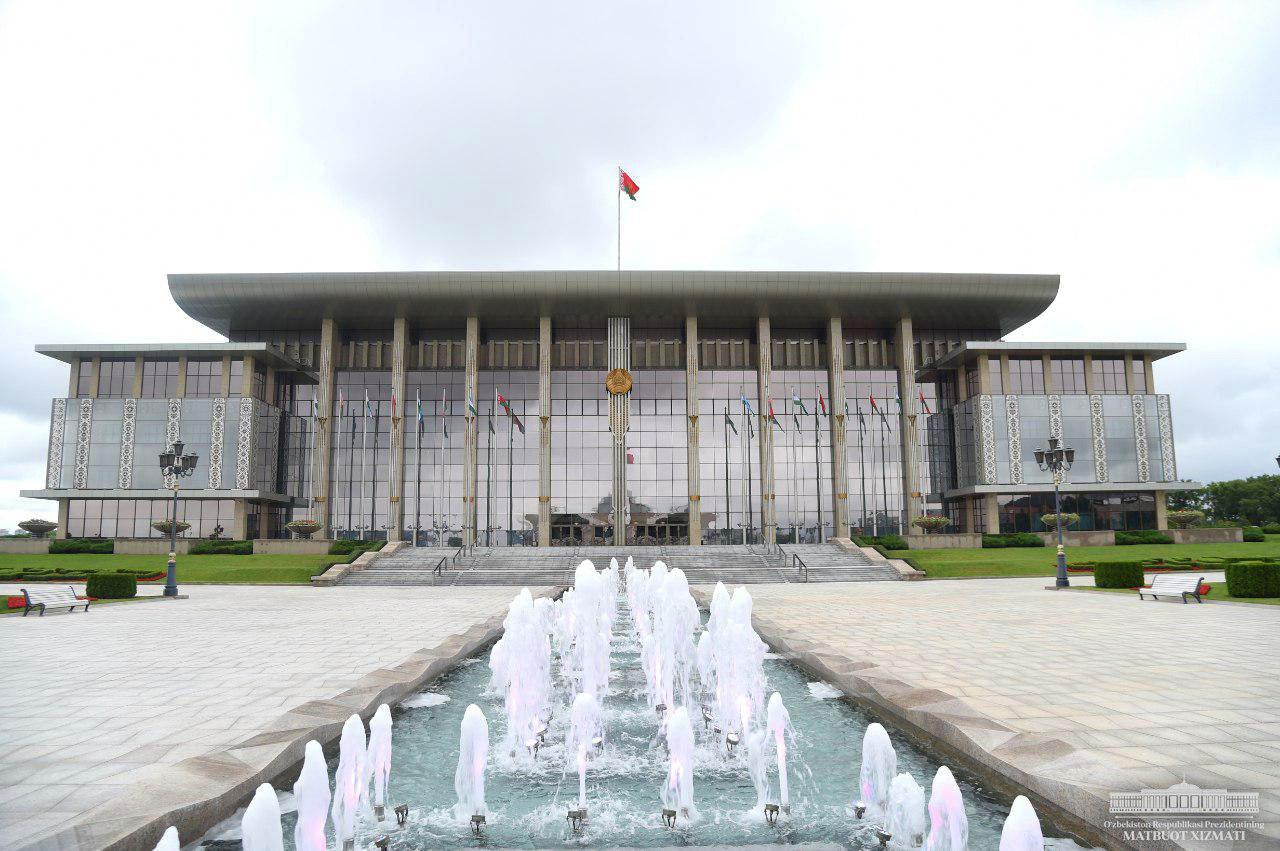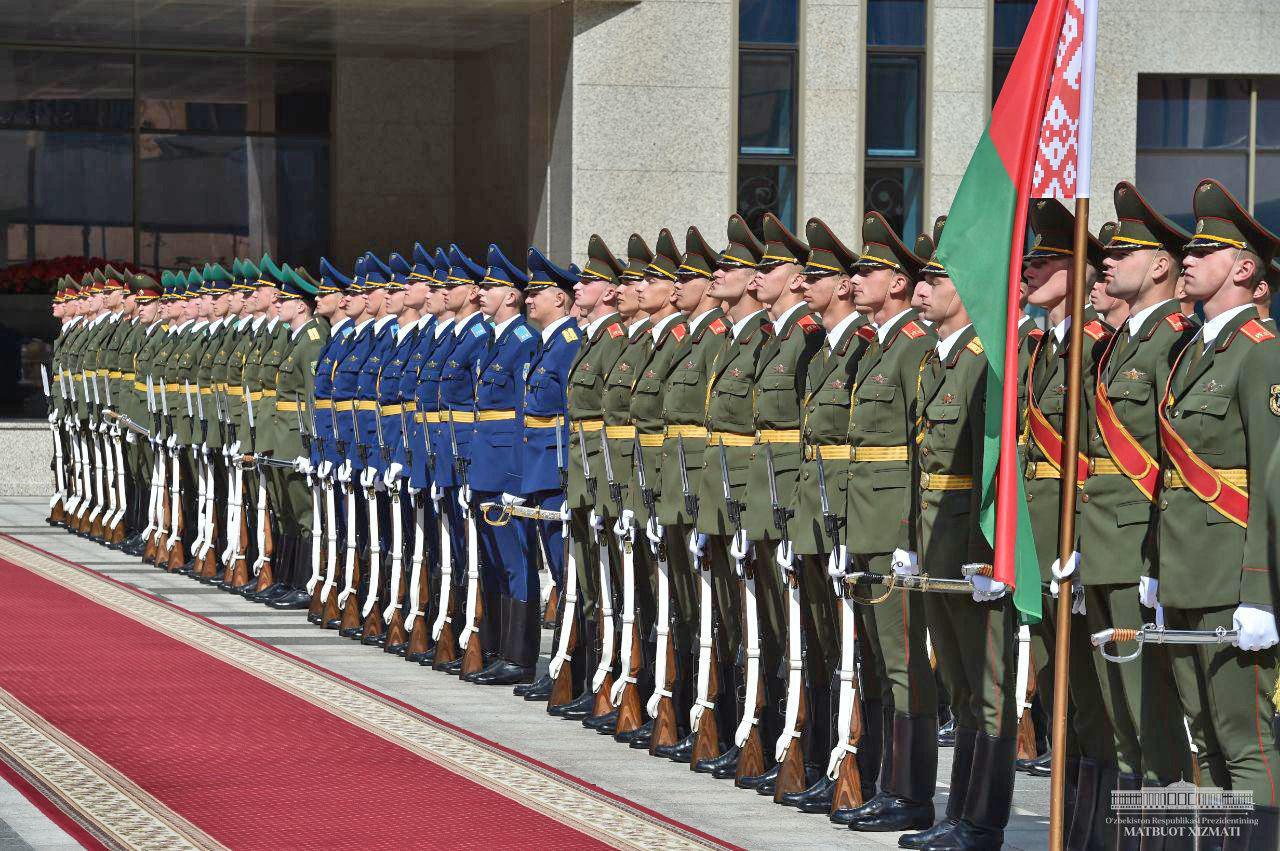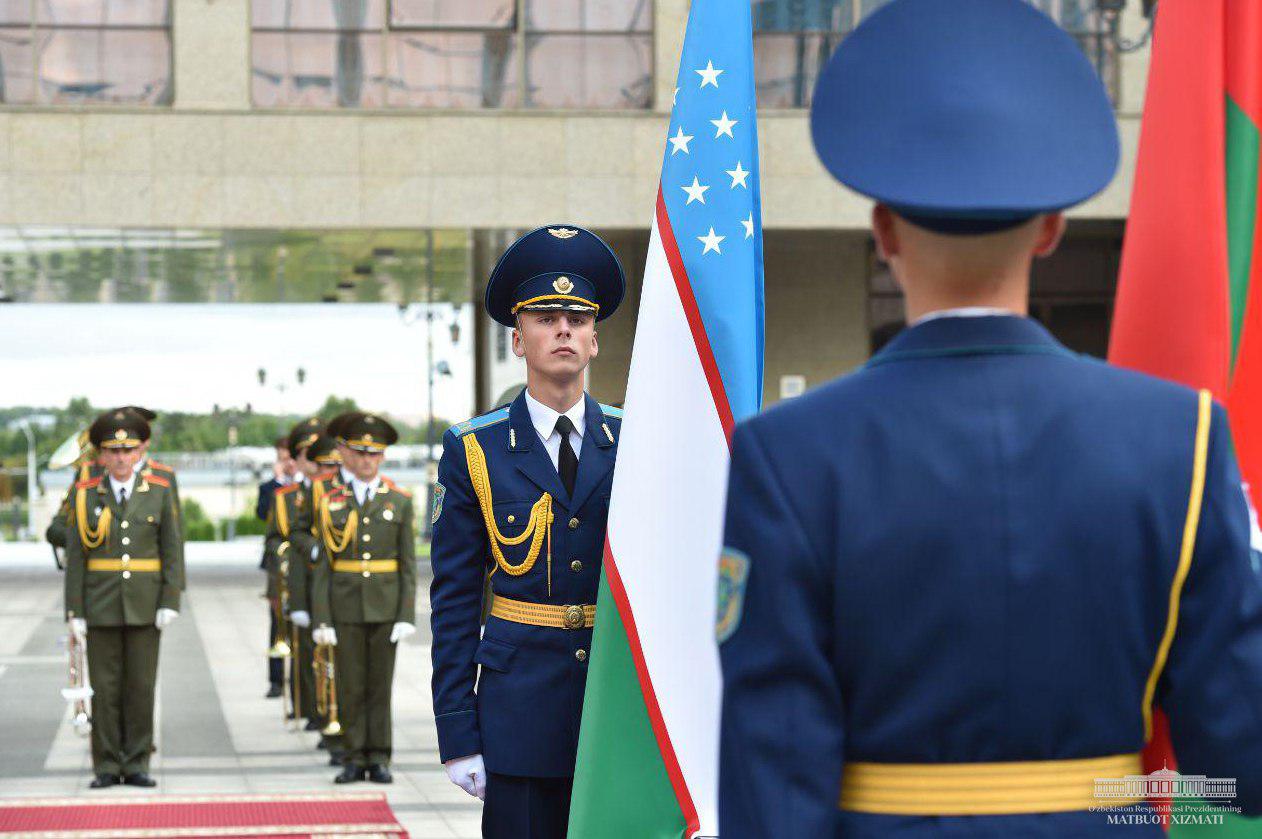 ---