During his trip to the Andijan region on 2-3 June 2017, President of the Republic of Uzbekistan Shavkat Mirziyoyev had proposed to establish a school named after Muhammad Yusuf in the city of Andijan with an in-depth study of the Uzbek language and literature. In July the same year, the Cabinet of Ministers adopted a corresponding resolution, and on December 11, the school opened with a festive ceremony.
President Shavkat Mirziyoyev visited today the boarding school named after Muhammad Yusuf.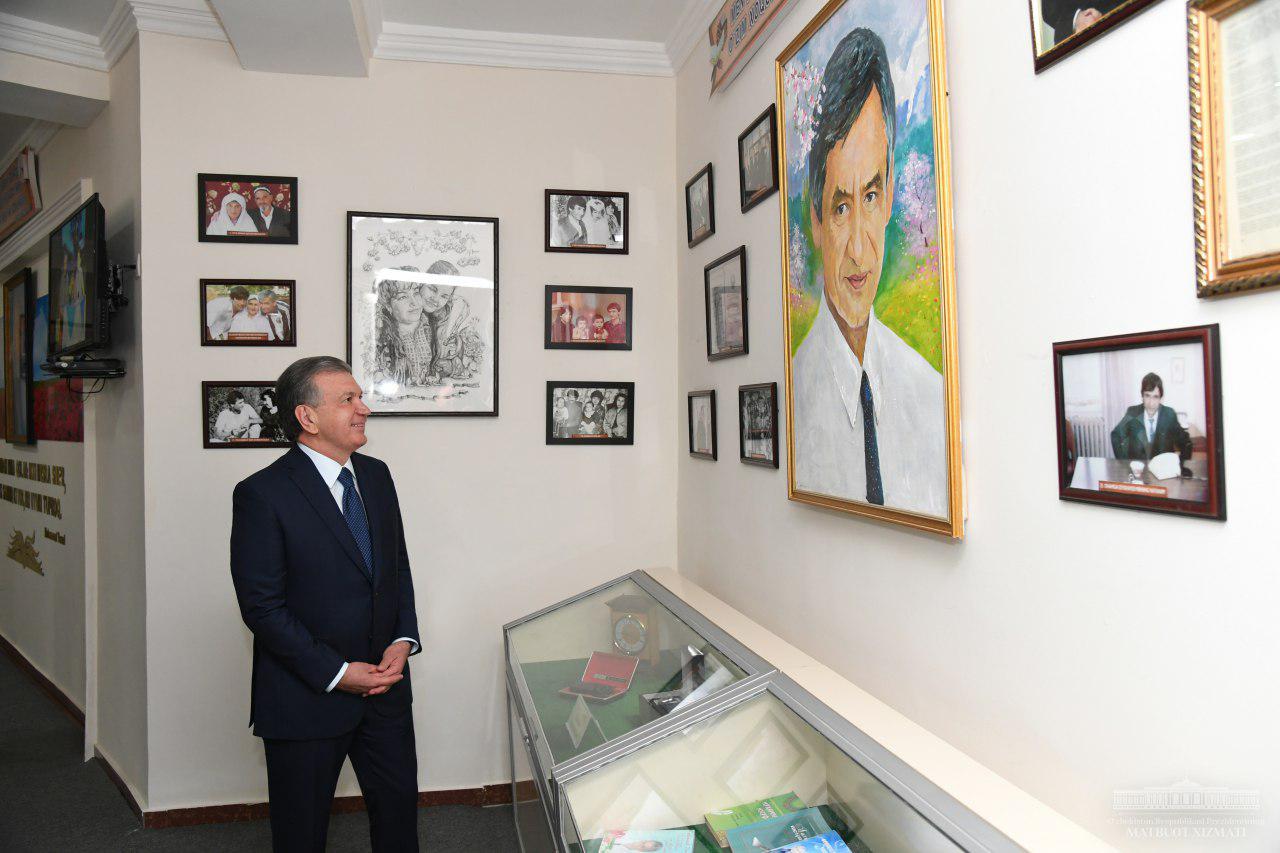 At the entrance to the establishment, there is a square with the bust of the poet. The educational institution has all the conditions for profound learning of the Uzbek language and literature along with other general educational disciplines. Classrooms, a library, a gym, student house are equipped with the latest technology. Today, 150 gifted boys and girls study here.
Shavkat Mirziyoyev visited a small museum dedicated to the life and work of Muhammad Yusuf. School students read excerpts from poems of the poet.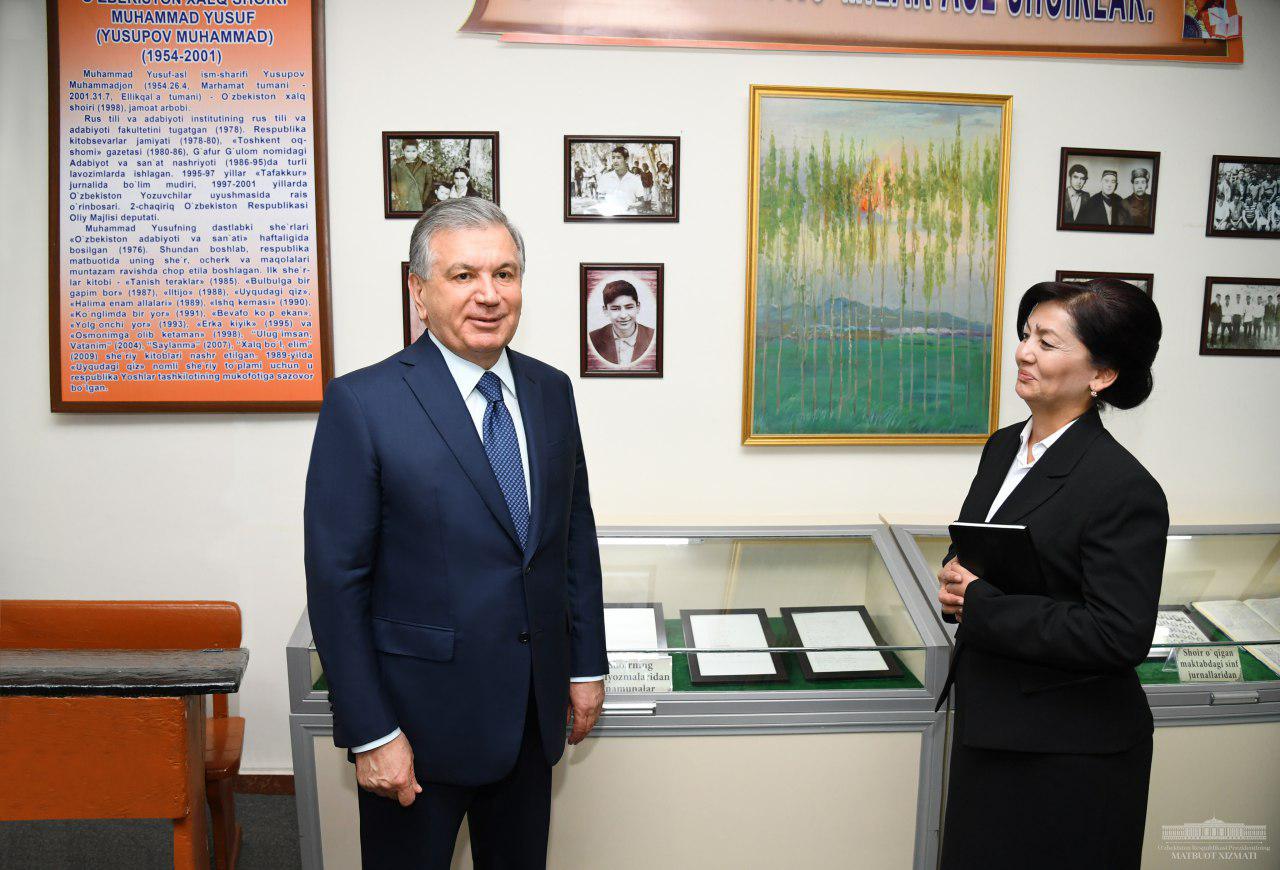 "Muhammad Yusuf was a popularly loved, sincere poet, a true patriot. You must be deserving followers of his cause. For this, you should usefully spend every minute, read more, develop, soberly look into history. Spirituality is the greatest wealth," the President pointed out.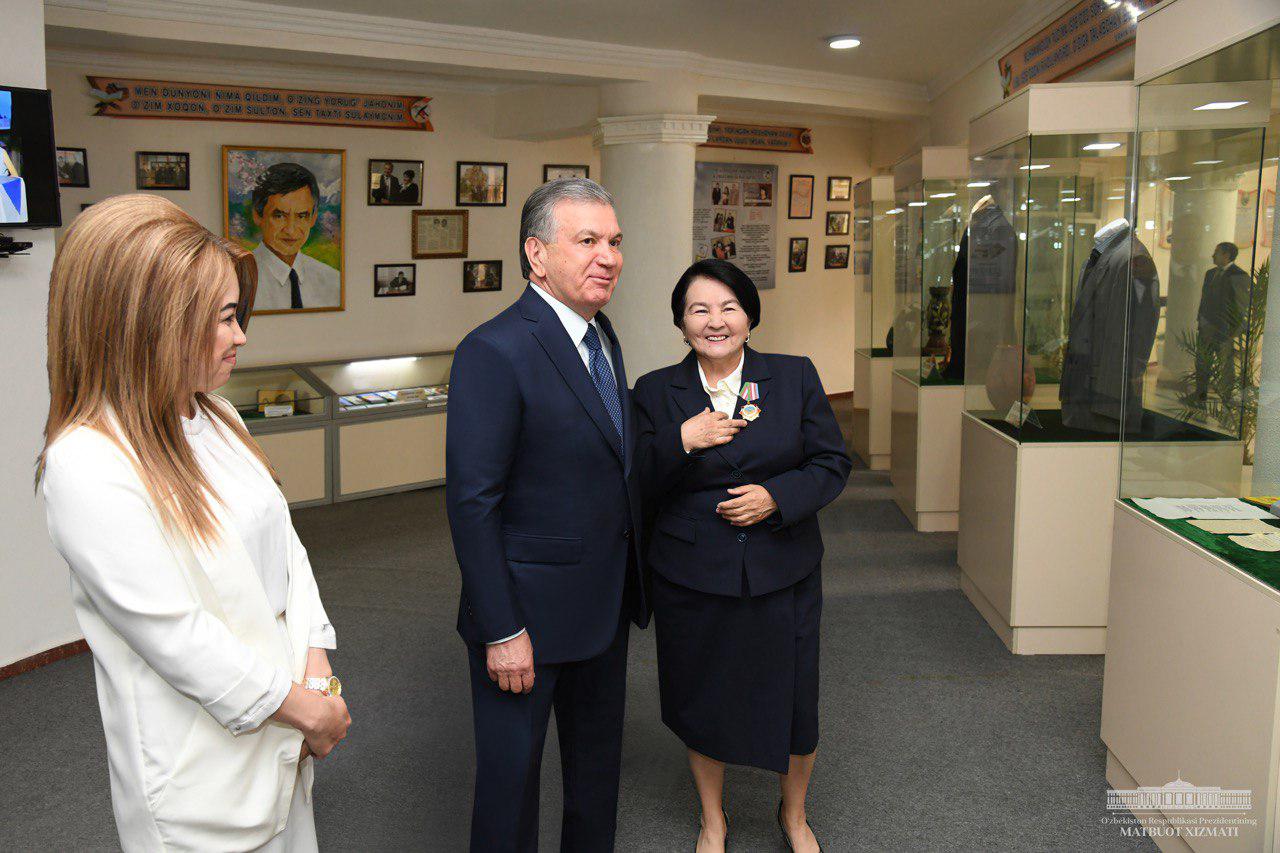 Shavkat Mirziyoyev instructed the officials in charge to allocate a bus for students of the boarding school, organize their trips to similar schools in other regions for communication with peers, prepare TV shows with these schoolchildren on regional television.
This was the last event in the President's current trip to the Andijan region.